On this site, you will find information about who we are, the services we offer and information on colorectal diseases and its management, our research and our practice locations. There are links for both GPs and other health professionals and patients to contact us for enquiries, referrals and Direct Access Colonoscopy. Our practice locations include Westmead Hospital, Westmead Private Hospital and Hospital for Surgical Specialist in Baulkham Hills.
Dr James Toh is a consultant Colorectal and General surgeon appointed at Westmead Hospital. He specialises in minimally invasive laparoscopic surgery and has expertise and experience in treating a wide range of colorectal and general surgical conditions.
Dr Toh is nationally and internationally recognised as a surgeon, researcher and lecturer. He has won numerous awards and prizes including the Mark Killingback Colorectal Research Prize, being a finalist in the NSW Australian Medical Association (AMA) Supervisor of the Year Awards, Citizen of the Year (Liverpool) at the National Australia Day Council Awards, Colorectal Surgical Society of Australia and New Zealand (CSSANZ) Research Award, University of New South Wales (UNSW) Associate Dean Teaching Award,  Tutor of the Year at the South Western Clinical School, UNSW.
He has also been the recipient of numerous grants and fellowships including the RACS Foundation for Surgery Research Grant, SSWAHS Research Grant, John Flynn Scholarship and Morgan Travelling Fellowship, which allowed him to undertake and complete his training in robotic colorectal surgery in Korea.
Dr Toh studied Medicine at UNSW, graduating in 2005. He completed his internship and residency at Liverpool Hospital and then trained at St George Hospital, RPAH Hospital, Tweed Hospital, Wollongong Hospital, Fairfield Hospital and Liverpool Hospital, completing his general surgical training and becoming a Fellow of the Royal Australasian College of Surgeons (RACS) in 2013.
He then completed 3 additional years of subspecialty training in Colorectal Surgery (at Liverpool Hospital, Bankstown Lidcombe Hospital and Concord Repatriation General Hospital) and then visited Korea University Anam Hospital as the International Visiting Surgeon in Robotic Surgery.
Dr Toh is a member of RACS, CSSANZ, General Surgeons Australia (GSA) and is a friend of the National Rural Health Alliance (NRHA). He is accredited by the Gastrointestinal Enterological Society of Australia (GESA) in colonoscopy. He is also a member of the Centre for Oncology Education and Research Translation (CONCERT) at the Ingham Institute of Applied Research and lecturer for UNSW and University of Sydney, and is a member of the Millenium Institute.
Laparoscopic minimally invasive and robotic colorectal surgery
Inflammatory bowel disease and colorectal cancer management
Laparoscopic and open hernia repairs
Management of colorectal cancer
Management of perianal conditions - haemorrhoids, fissures, fistulae, anal cancers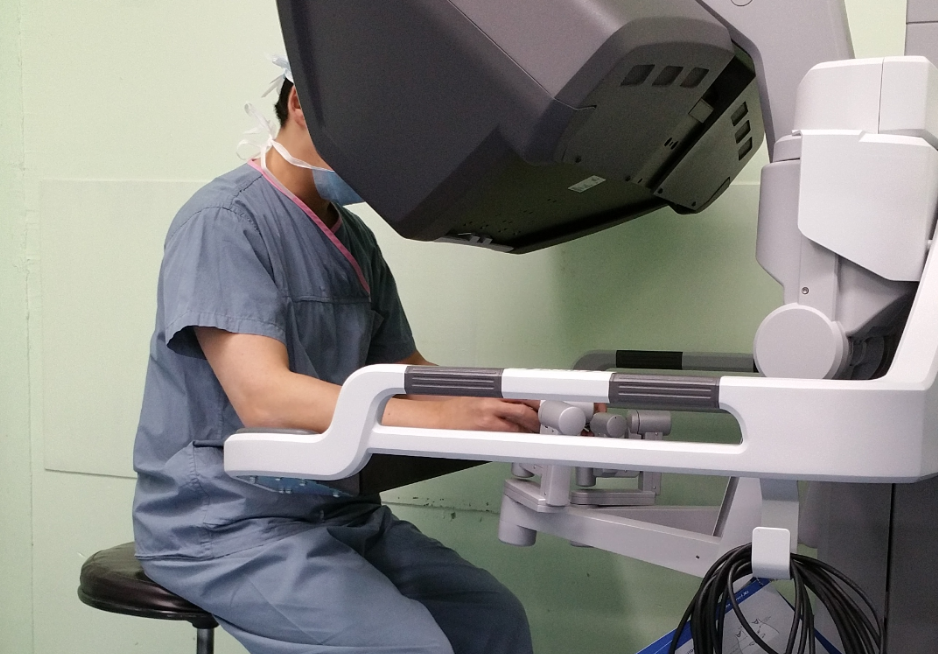 UNSW Tutor of the Year Award 
UNSW Clinical Dean's Award

https://swscs.med.unsw.edu.au/unsw-south-west/teaching-awards
Medical  Observer Diverticulitis Guidelines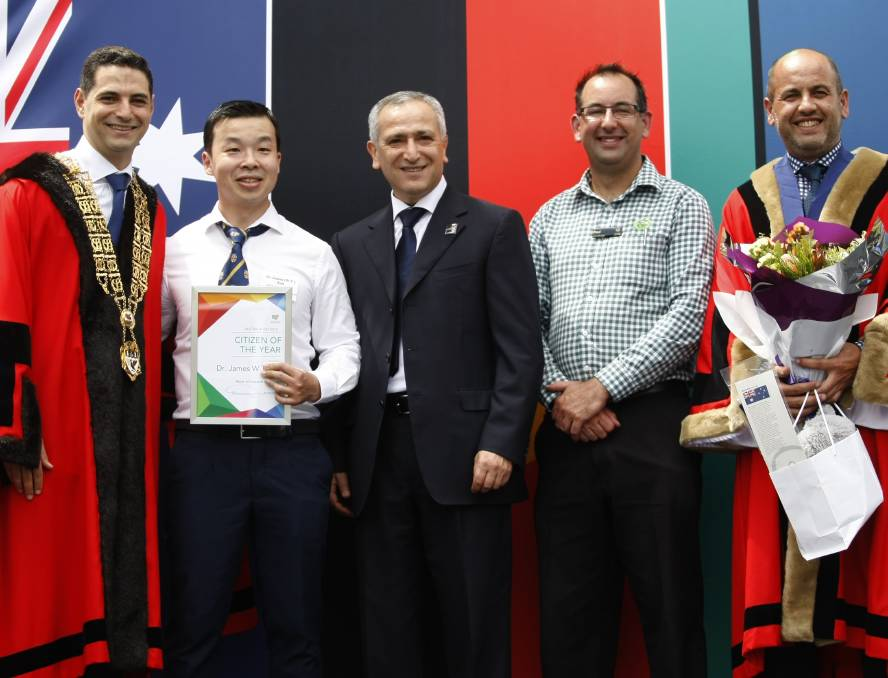 LINKS TO PROFESSIONAL PAGES
" Being a colorectal and general surgeon and cancer researcher in Sydney, my career in medicine has been driven and shaped by my passionate desire to help people, push the boundaries of medical advancements, enhance scientific knowledge and provide hope for those with critical illness.
Having the knowledge, skill and abilities to help others through critical life-threatening illnesses is a rewarding experience. The mastery of surgery and scientific research requires discipline, attention to detail, determination and altruism. It requires patience and sacrifice.
I intend to make a difference by improving the health of Australians, on both an individual and community scale, through my dedication and commitment to medicine. I have a particular interest in cancer research and teaching, and am passionate about being a well-rounded surgeon who has the knowledge, experience and clinical and technical expertise to be able to make a real impact to the lives of others." - Dr James W. T. Toh
Mark Killingback Colorectal Research Prize, ASC, Brisbane 2016
RACS Morgan Travelling Fellowship 2016-2017
Lorne Cancer Conference Bursary 2017
Finalist in the AMA Supervisor of the Year Award 2015
National Australia Day Council Citizen of the Year (Liverpool) 2016
Heroes of Liverpool for contributions in Colorectal Research 2016
Colorectal Surgical Society Australia and New Zealand (CSSANZ) research prize, Brisbane 2015
University of NSW Tutor of the Year, South Western Sydney Clinical School 2015
RACS Small Projects Foundation Grant 2015
Sydney South West Area Health Service (SSWAHS) Research Grant 2015
SSWAHS Liverpool Hospital Best Registrar with Training Potential Award 2013
University of NSW Deans Award for Teaching Excellence 2013
Sydney South West Area Health Service communication and customer service excellence award 2010
John Flynn Scholarship 2000-2004
Higher School Certificate UAI 99.95, Premier's Award for Academic Excellence 1999, Ross Medal for English 1999, Medal in the American Mathematics Competition, Queens Trust Scholarship 1998, Caltex Best All Rounder Award 1998
Most outstanding youth (12-25) in the Hills Shire and Integral Energy Science and Technology Award, Excellence in Youth Awards, Sydney 1998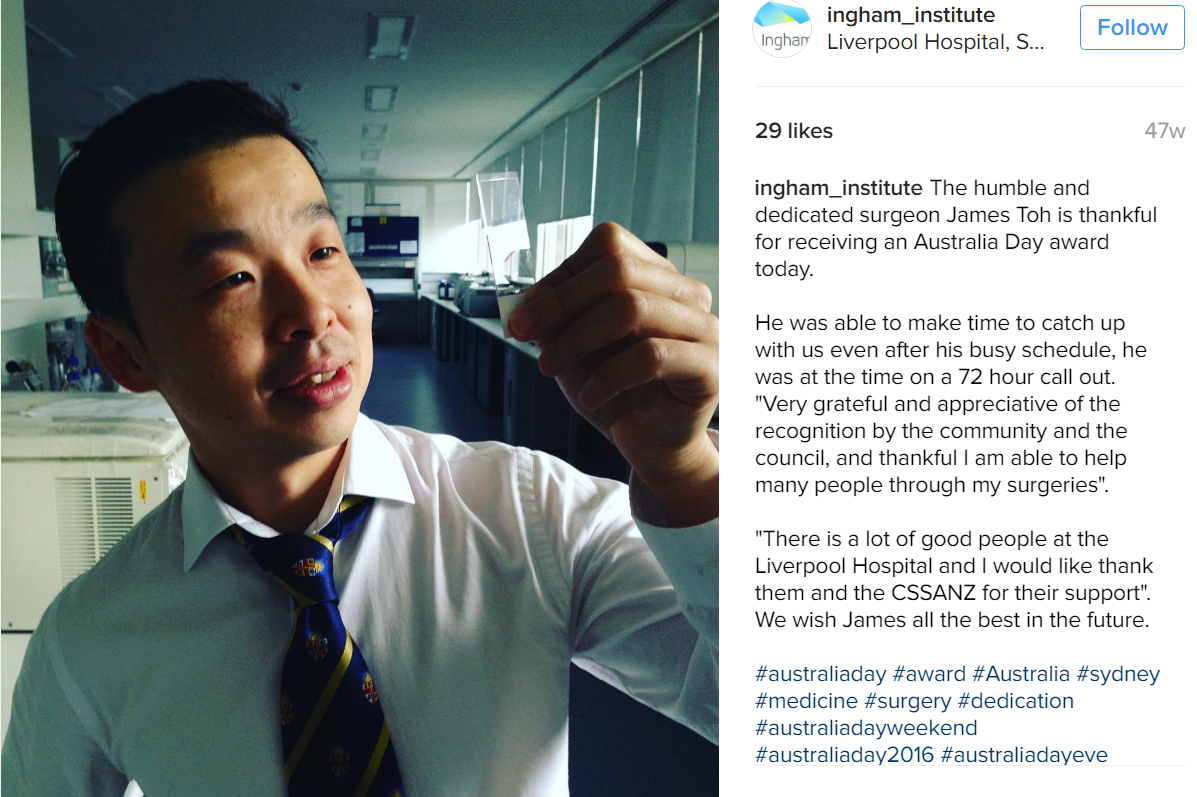 Toh, J. W. T., Stewart, P., Rickard, M., Leong, R., Wang, N., Young, C. Surgical management in large bowel, small bowel and perianal Crohn's Disease World Journal of Gastroenterology
Toh, J. W. T., Chua, W., Lim, S., Singh, P., DeSouza, P. & Spring, K. (2016). The potential value of immunotherapy in colorectal cancer: review of the evidence for programmed death-1 (PD-1) inhibitor therapy. MS# CCRC-D-16-00009R1 Clinical Colorectal Cancer
Toh, J. W. T., Lim, R., Keshava, A., Rickard, M. (2016)  The risk of internal hernia or volvulus post laparoscopic colorectal surgery: systematic review. CDI - 00280-2016.R1 Colorectal Disease    
Toh, J. W. T., & Morgan, M. J. (2016). Management approach and surgical strategies for retrorectal tumours: a systematic review. Colorectal Disease. 2016 Apr;18(4):337-50. doi: 10.1111/codi.13232
Toh, J. W. T. and Whiteley, I. (2016) Devastating peristomal pyoderma gangrenosum: challenges in diagnosis and management. Clinical Gastroenterology and Hepatology 2016 CGH-D-16-01822R1
Toh, J. W. T., Hong, M. Blomberg, D. (2016). Management of diverticulitis and diverticular disease: a review of the evidence. Medical Observer  
Toh, J. W. T., Balasuriya, H., Stewart, P. (2016). An unusual cause of large bowel obstruction –
cholecystocolonic fistula and gallstone ileus. Clinical Gastroenterology and Hepatology 2016 Mar 29. pii: S1542-3565(16)30002-7. doi: 10.1016/j.cgh.2016.03.028
Toh, J. W. T., Wood, S., Keshava, A., Rickard, M. (2016). Treat the patient or radiology? – Free
intraperitoneal gas in clinically well patients with perforated diverticulitis
Toh, J. W, T., Keshava, A., Wood, S., Rickard, M. (2016). Worrying radiological signs in clinically well patients (accepted by ANZ Journal of Surgery)
Toh, J. W. T., Salindera, S., Sarofim, M., Turner, C., Patapanian, H. (2016) An unusual cause of bilateral lower limb pitting oedema – Crohn's panniculitis with erythema nodosum. ANZ Journal of Surgery 2016 Apr 8. doi: 10.1111/ans.13507
Clout, E., Toh, J. W. T., Majid, A., Tan, Ju-En, Iliopoulos, J., Merrett, N. (2016) Splenic vein turndown for vascular reconstruction following pancreatic cancer resection in patients with high risk profile International Journal of Hepatobiliary and Pancreatic Diseases Z04_2016060015_CR
Toh, J. W. T., Henderson, C., Yabe, T. E., Ong, E., Chapuis, P., & Bokey, L. (2015). Management of sub-5 mm rectal carcinoids with lymph node metastases. Gastroenterology Report, 1-5. doi:10.1093/gastro/gou073
Ooi, S., Das, Kam., Toh, J. W. T. (2015). Pneumatosis cystoides intestinalis - a benign differential diagnosis for CT evidence of pneumoperitoneum in a stable patient. ANZ Journal of Surgery 2015 Oct 29. doi: 10.1111/ans.13323
Toh, J. W. T., Morris, D., Chen, Z., & Chen, C. (2015). Near fatal 5-FU gut toxicity post surgery- remarkable effect of high-dose sucralfate. Journal of Chemotherapy, 27(3), 188-192. doi: 10.1179/1973947814Y.0000000178
Toh, J. W. T., Ong, E., & Wilson, R. (2015). Hypomagnesaemia associated with long-term use of proton pump inhibitors. Gastroenterology Report, 243-253. doi: 10.1093/gastro/gou054
Toh, J. W. T., Fehlberg, T., Raashed, S., Patapanian, H., & Turner, C. (2015). Unexpected bowel perforation in Wegener's granulomatosis. ANZ Journal of Surgery. doi: 10.1111/ans.13324
Toh, J. W. T., Raashed, S., & Kozman, D. (2015). A rare case of diffuse pancolonic mantle cell lymphoma. International Journal of Colorectal Disease 2016 Mar;31(3):713-4. doi: 10.1007/s00384-015-2206-x
Toh, J. W. T. (2015). Response to Re: Rapid progression of perianal abscess into Fournier's gangrene. ANZ journal of surgery, 85(3), 198-199. doi: 10.1111/ans.12969
Toh, J. W. T., Rahman, K., & Kozman, D. (2015). Mucinous tumour in ileal pouch post restorative proctocolectomy and ileal pouch anal anastomosis for Familial Adenomatous Polyposis. Gastro Open Journal, 1(2), 59-60.
Toh, J. W. T., Lim, C., Guevara, R., Lea, V., Henderson, C., & Mackenzie, S. (2015). Giant necrotic lymph node metastases from testicular tumour with streptococcus pyogenes sepsis. ANZ journal of surgery. doi: 10.1111/ans.13191
Toh, J. W. T. (2014). Rostered on. Medical Journal of Australia (MJA) InSight.
Toh, J. W. T., Gibson, K., Vanlioglu, B., Ang, S., & Ong, E. (2014). Rapid progression of perianal abscess into Fournier's gangrene. ANZ journal of surgery, 85(3), 192-193. doi: 10.1111/ans.12811
Toh, J. W. T. (2014). The meaning of seven Christmases. Medical Journal Of Australia, 201(11), 701. doi: 10.5694/mja14.01428
Brieger, D. G., Amir, A. B., Punch, G. J., Lim, C., & Toh, J. W. T. (2014). What proof is in your Christmas pudding? Is caring under the influence possible? The Medical journal of Australia, 201(11), 702-704.
McKay, G. D., Morgan, M. J., Toh, J. W., Wong, S.-K. C., Gatenby, A. H., Fulham, S. B., . . . & South Western Sydney Colorectal Tumor Group. Improved short-term outcomes of laparoscopic versus open resection for colon and rectal cancer in an area health service: a multicenter study. Diseases of the Colon & Rectum, 55(1), 42-50. doi: 10.1097/DCR.0b013e318239341f
Toh, J. W. T., Singh, P., Limmer, Chan, C., Chapuis, P., Spring, K. (2016). Evaluating colorectal microsatellite instability with capillary electrophoresis. Mark Killingback Session, Annual Scientific Congress, Brisbane, 2016 (awarded the Mark Killingback Prize)
Singh, P., Lim, S., Toh, J., Descallar, J., Ng, W., Chua, W., de Souza, P., Bokey, L., Mackenzie, S., Spring, K. (2016) Circulating tumour cell release in the perioperative setting for curative colorectal cancer surgery (Poster presentation at the Sydney Cancer Conference Oct 2016)
Fehlberg, T., Soni, P., & Toh, J. W. T. (2015). Evaluating the efficacy of early mobilisation post colonic resection as an aspect of an ERAS protocol - a single centre study and review of literature. Provincial Surgeons Australia, Lismore, 2015
Toh, J. W. T., Ryan, L., Lim, C. (2014) Management of Fluids and Prescribing Medications PRINT conference, Sydney, 2014
Toh, J. W. T. Predictors of conversion to open in laparoscopic colon and rectal surgery. Paper presented at the Mark Killingback Research Session, Annual Scientific Conference, Adelaide, 2011 (nominated for the Mark Killingback Prize medicast.com.au/racs/asc/2011
Toh, J. W. T.  MCEETYA National Taskforce Seminar, Sydney, 1998
Toh, J. W. T., Lim, R., Keshava, A., Lee, P.,  Rickard, A. (2016) The risk of internal hernia or volvulus post          laparoscopic  colorectal surgery: systematic review. Annual Scientific Congress, Brisbane, 2016      
Raashed, S., Toh, J. W. T., Morgan, M., Blomberg, D. (2016) The benefits of immunonutrition in colorectal cancer: systematic review. Annual Scientific Congress, Brisbane, 2016
Salindera, S.,Gandy, R., Myint, M., Toh, J. W. T., Truskett, P. Evaluating the management matrix of lower gastrointestinal bleeding – retrospective study Annual Scientific Congress, Brisbane, 2016           
Singh, P., Lim, S., Toh, J., Descallar, J., Ng. W., Chua, W., de Souza, P., Bokey, L., Mackenzie, S., Spring, K.  Circulating tumour cell release in the peri-operative setting for curative colorectal cancer surgery (accepted for poster presentation at Sydney Cancer Conference, October 2016)